Ekaterina Borchenkowebsite for a Principal Dancer
Digital calling card for a principal dancer Ekaterina Borchenko in Mikhailovsky Theatre, St Petersburg.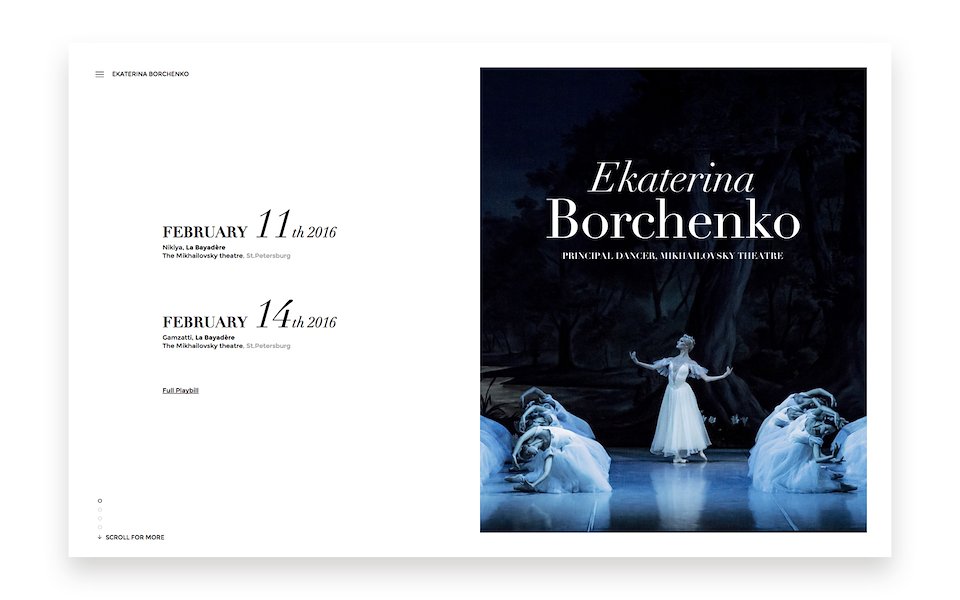 Blossoms into a lovely Medora, all serene balances and billowy grandeur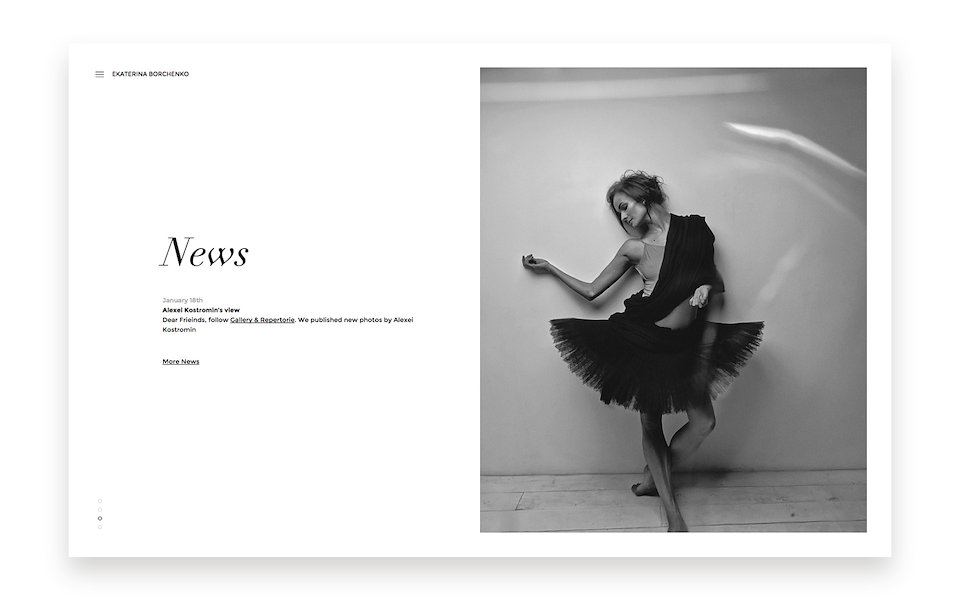 Honored Artist of Russia
Born in Leningrad in 1982.
Graduated from the Vaganova Academy of Russian Ballet.
In 2000-2003, was principal dancer of the Moscow Stanislavsky and Nemirovich-Danchenko Musical Theatre.
In 2003-2007, was principal dancer of the Bolshoi Theatre of Belorussia, Minsk.
Joined the Mikhailovsky Ballet in 2008.